BOSTON VERTICAL
BASS FLUTE
B·30
DESCRIPTION
The Boston BASS B·30 produces a powerful and warm sound, ideal to use as a soloist as in Flute Choirs.
Its vertical position provides comfort to the flutist.
It has B-Footjoint.
Its meticulously adjusted mechanism, together with its high quality pads, give it a precision and reliability of professional instrument.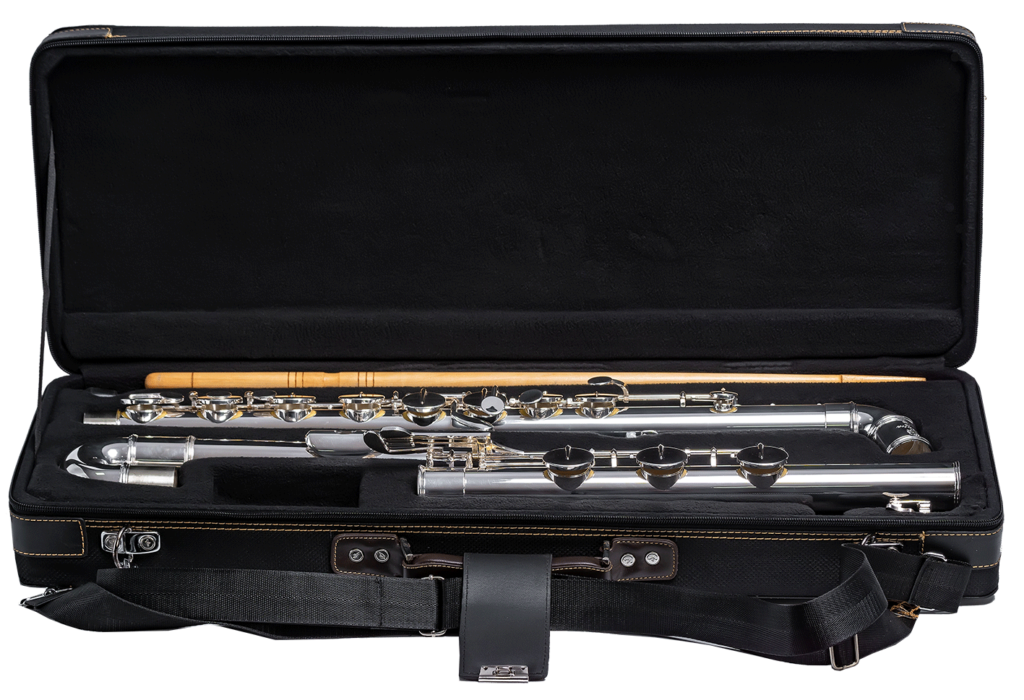 SPECIFICATIONS
• Vertical Bass Flute
• Nickel silver (Silver-plated)
• B footjoint
• French-style pointed key arms
• Large bore: 34 mm
• Split E mechanism
• Pisoni Italian quality pads
• Ultra-lightweight with shoulder strap
• Cleaning kit: microfiber cloth, inner cleaning gauze and wood cleaning rod